A quick lesson I learned... I do not like to be interrupted during cooking.

So, this makes taking step by step pictures of cooking very difficult for me. As always, I'm up to the challenge.
For Mother's day I invited my Mother (duh) and all my siblings out to the Ranch. This always seems like such a good idea, but about 10 minutes pre-meal time I'm normally totally frazzled and missing the point of entertaining my family.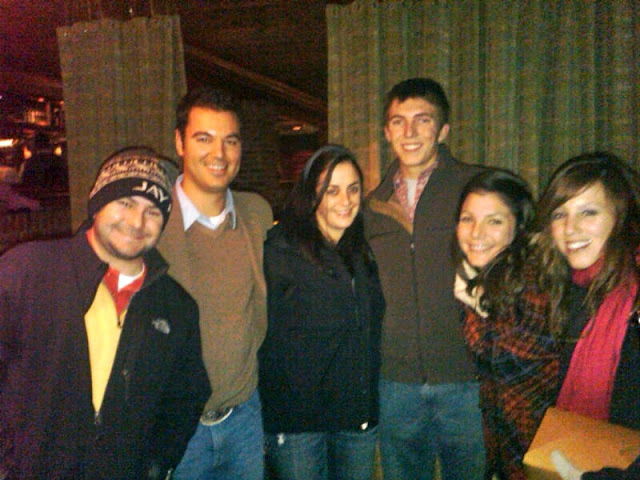 I got my recipe idea from the Healthy Beef Cookbook. Two Recipes, side by side.. destined to be one.

Balsamic Marinated steak Sandwiches + Tomato Chutney = Heaven.
So here we go! There are definitely photos missing, i.e. the final product. (This is no fault of mine, I was literally beating my big brother off with a wooden spoon while trying to put these sandwiches together!)
So, we'll start with the Chutney.
Chop your onions, garlic, ginger, tomatoes and basil to get all the dirty work out of the way.
(Here's a little trick to help you out with those pesky grape tomatoes.)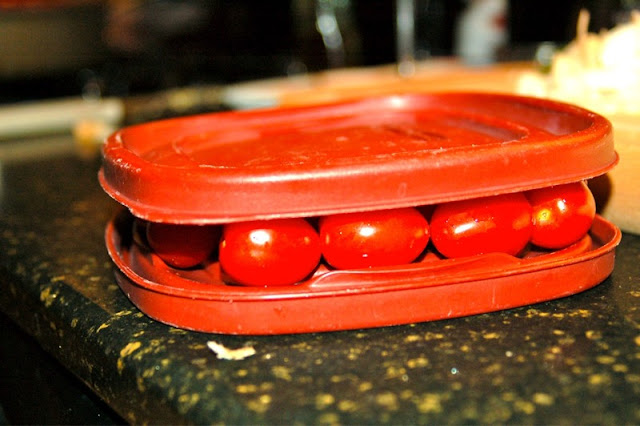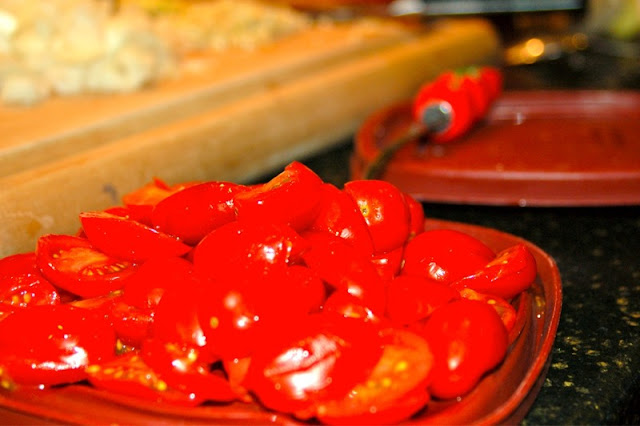 Sautee your onions, garlic and red pepper flakes in a little olive oil for a few minutes, add the balsamic vinegar and ginger and cook down for three minutes.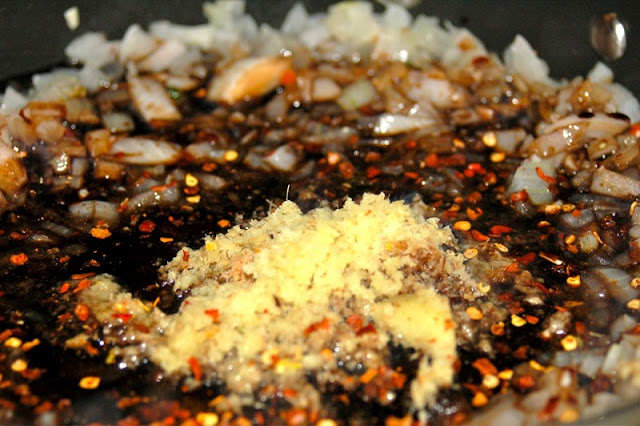 Add your tomatoes
Cook for 6 or 7 minutes and top with chopped basil.
Let cool and refrigerate for up to 24 hours.
Now, for the Beef! I've made this with flat irons, skirt steak and top sirloin and they've all be equally delicious.

The longer you leave the beef in the marinade the better.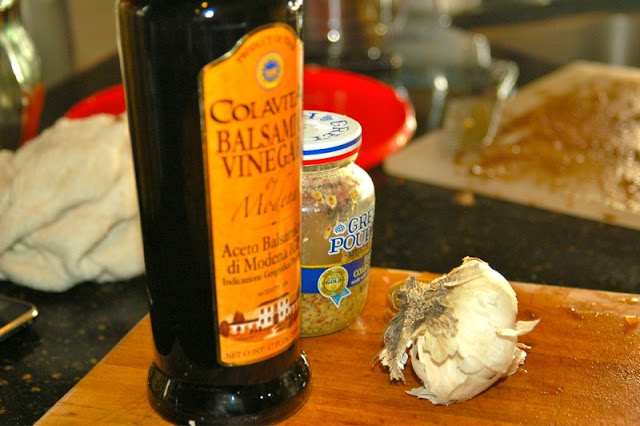 1 cup Balsamic vinegar, 3 tablespoon of Dijon mustard and 3 cloves minced garlic.
Now be sure to cut this down to size because not everyone will be making this for 8 people!
Grill the steaks to medium rare, about 4 minutes each side. Thinly slice then assemble! Ciabatta bread, Gruyere cheese slices, baby greens, steak and chutney.
* I served this with Beer Battered Green Beans , Bean salad with mint instead of basil and my own Beet, Bacon and Goat cheese Spinach Salad.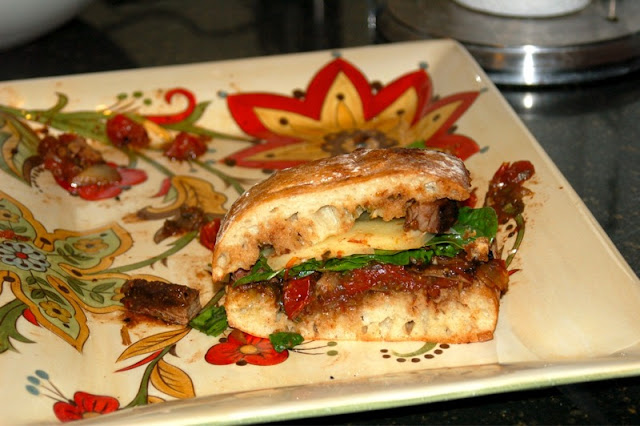 This meal is not for those with dainty little manners. This is a "pick up the sandwich and don't put it down till your done and you have chutney all over your face and arms and tablecloth"... type of meal. I'm working on making it dainty... but where's the fun in that?!