Hermann was beautiful, the weather was crummy, the wine was surprisingly tasty and the company was unbeatable.
We left the ranch around 4pm for what was predestined to be a weekend to remember. Three hours later, 2 Pregnant women, 2 winos and a bride to be (also a wino) rolled out of the car into this little Pleasantville wonderland. Our house was right out of a magazine;
a three bedroom restored B&B with hardwood floors, three sitting rooms and all the knickknacks you could stand to explore.
I wont bore you with all the juicy details but I will say this; when you put five great friends in a town with unlimited free wine tastings (yes free) a trolley driver named Kevin dressed in fatigues sporting a bald head, and 15 years of memories, Life does not get much better.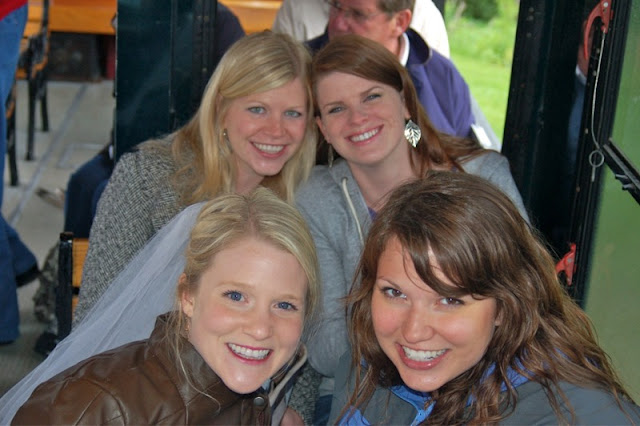 Oh.. and this didn't hurt either.

This, my friends, is a Germantown Burger.

A Reuben sandwich with corned beef, slaw, thousand island dressing, ooey gooey cheese AND 1/3 lb beef patty with lettuce, tomato , onion and MORE CHEESE!!! After our first night in Hermann and my insatiable need to drink everything new that I hadn't seen before, this burger was my lifeline.

And then we proceeded to drink more.
My beautiful Friends.

I heart you more.