Of all the passions I claim to have, cooking is in the top 3... right next to eating and drinking :) In my family, we embrace the Italian side of our heritage and have explored everything that entails. As a result, I have wound up with a hefty appetite, an inability to cook for just two people and an incurable obsession with garlic.
Brown butter gnocchi with summer harvest veggies
In this section, I plan to take you on my little journey of cooking on a ranch while still holding true to my roots. It is no secret that I have found my inspiration from
Mrs. Ree Drummond
who has shown to the world there can be a great balance between the ranching world and what keeps us content at heart.
For the most part I'll be using Hoag Beef based recipes but with nature bringing us a bounty of vegetables... (hopefully) I'm sure to stray a time or ten from the traditional ranch recipes.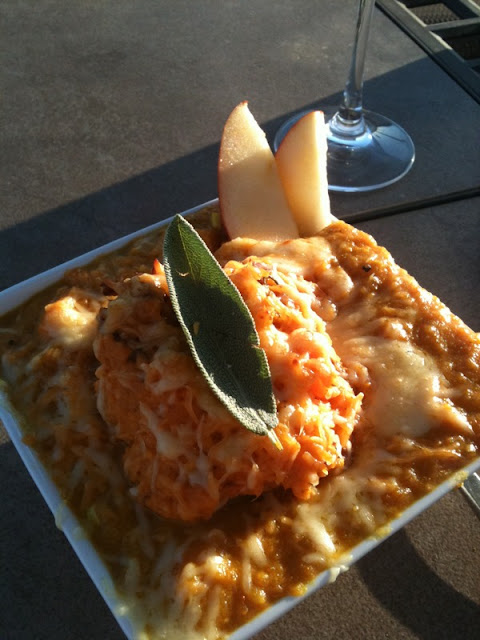 Butternut squash soup with sweet potato cake
Have any variations of these well known recipes? I'm all ears! Cheers!!
Mint Julip